Wilton Land Conservation Trust
Preserve, Protect, Enjoy.
Who We Are
In 1964 Wilton Land Conservation Trust formed to protect the character and green spaces of Wilton.
OUR MISSION
Concerned by the residential subdivisions that were supplanting the places we once walked and hiked, Wilton Land Conservation Trust (the "Land Trust") seeks to prevent the loss of Wilton's unique natural, scenic, historic and recreational values. Today the organization protects 110 properties totaling in excess of 830 acres through ownership or conservation easement.
WHAT IS THE LAND TRUST?
Closely tied to its community, the Land Trust is not a municipal government body, although it works in partnership with the Town of Wilton. Wilton Land Conservation Trust is organized as a charitable organization that brings a variety of tax benefits to those who donate land, conservation easements, or funding. Because the Land Trust is a private organization, it can be flexible and creative in ways not possible for public agencies.
HOW DOES THE LAND TRUST WORK?
The Wilton Land Conservation Trust is led by an all-volunteer Board of Trustees made up of residents of Wilton. One hundred percent of its funding is derived from the generous support of local citizens, primarily through membership donations. It takes time, effort, and a long-term commitment to run the Land Trust because it must pledge to own land in perpetuity to maintain its charitable tax status.
WHY WORK WITH US?
Anyone wishing to preserve the woodlands, meadows, wetlands, and watercourses of Wilton in perpetuity can turn to the Land Trust — a group that understands the concerns of the community and the needs of the landowners.

The 13-acre meadow at 183 Ridgefield Road can be preserved for public use under an agreement between Jim Fieber and the Wilton Land Conservation Trust. The Land Trust will take title to the property in the spring of 2019, once it has raised the $2.3 million needed to buy the site and make it accessible.
"This is an ambitious challenge in a very tight timeframe. Special thanks go to Jim Fieber and his family for agreeing to sell the Land Trust this prime piece of property and holding it off the market for a year while we raise the funds."
- Peter Gaboriault, President, Wilton Land Conservation Trust
This transaction could not have happened without the generous lead donation of $750,000 from the Bauer Family Foundation and Jim Fieber's willingness to sell the property at well below his cost basis.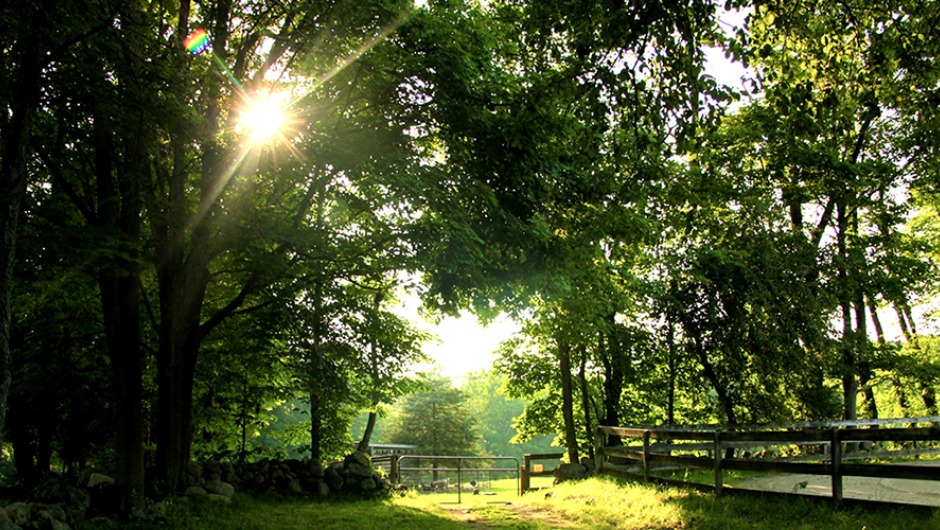 MILLSTONE FARM TRAIL BUILDING
Millstone Farm, previously known as the Old Tito Farm and the Grassi Property, is a 71 acre parcel with a 62 acre easement extending the entire length of Tito Lane, from Millstone Road to Whipstick Road.
The Land Trust is working in cooperation with the landowners to build a trail system that will be accessible to the public, and interconnected with other Land Trust and Town of Wilton Properties.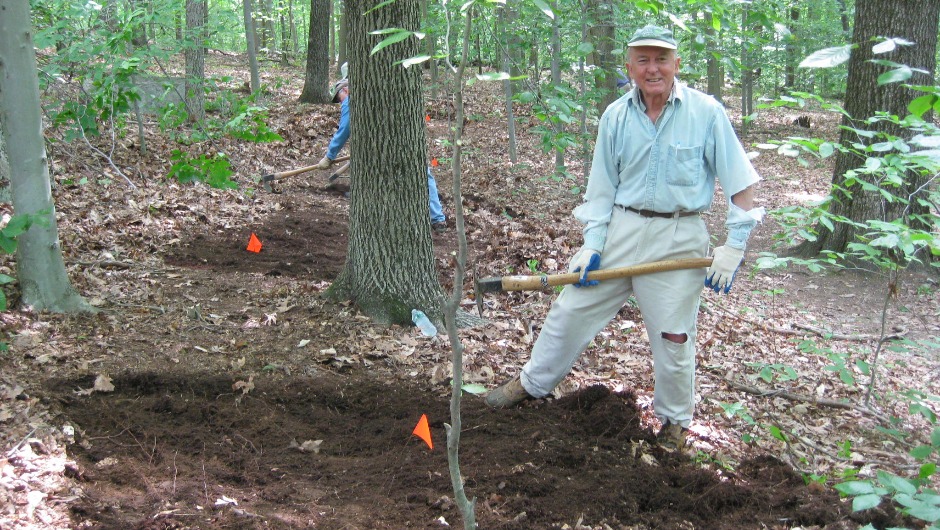 LAND STEWARDSHIP
In addition to major capital projects, Wilton Land Conservation Trust is continually engaged in activities related to the maintenance and upkeep of the properties and easements in our stewardship.
If you would like to get involved, please visit our Volunteer page:
If you are interested in contacting us about land donorship, volunteering or would like further information about land parcels, please call (800) 983-3552 or email inquiry@WiltonLandTrust.org or fill out the form below:
Marjorie McWilliams
Marjorie is a senior at Wilton High School and attending University of Vermont this Fall. She will be studying Natural Resources.
Claire Healey
Claire is a senior at Wilton High School and attending University of Connecticut this fall. She will be studying Ecology and Environmental Science.