Wilton Land Conservation Trust
Dedicated to Preserving Wilton's Open Spaces
Established in 1964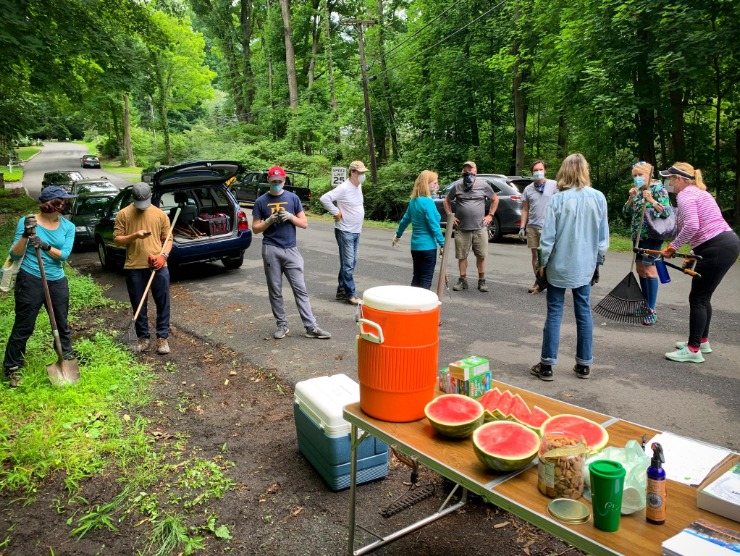 Stewardship Sundays
Spring 2021
The WLCT depends on folks like you! We look forward to working with you to improve Wilton's trails and the environment.
Join us as we work to improve our environment and build a community around nature.
Spring Guided Hike
The WLCT and The Woodcock Nature Center are co-hosting a Guided Hike of the Harrison Smith Preserve on
May 15, and 22.


This guided hike offers its guests the unique opportunity to fully experience the area, maximize their time by going with experts, learn about nature and wildlife in Wilton, and the role we can play in protecting it. Each stop has been carefully assessed to ensure that participants experience various landscapes, ecosystems, and lots of scenic beauty: so bring your cameras!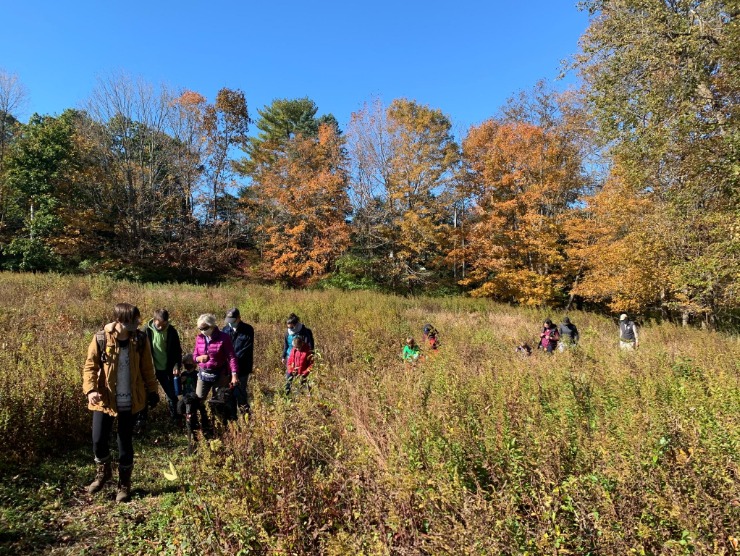 Become a Member
Members of Wilton Land Conservation Trust share a vision of how Wilton should look in the future and how important it is to maintain our connections to nature. It takes the collective financial support of many to assure that our land will be preserved and made available for everyone to enjoy. We hope you will become a recognized member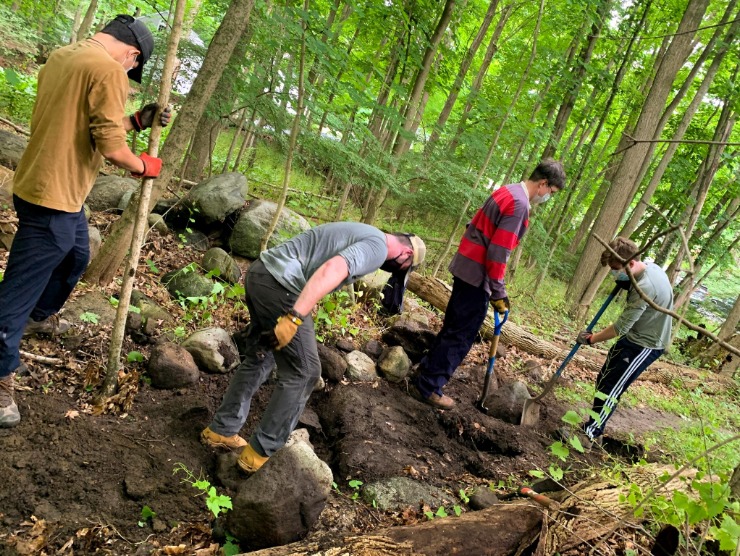 Become a Volunteer
We are always looking for volunteers, students and trail enthusiasts alike to help us keep our properties safe, clean, and open.
If you are interested in becoming a volunteer please click below for more information.
OUR MISSION
Concerned by the residential subdivisions that were supplanting the places we once walked and hiked, the founders of Wilton Land Conservation Trust (the "Land Trust") sought to prevent the loss of Wilton's unique natural, scenic, historical and recreational values. The Land Trust currently owns or holds conservation easements on 119 separate parcels totaling nearly 835 acres in Wilton. The WLCT actually owns outright 97 parcels covering 440 acres.
WHAT IS THE LAND TRUST?
Closely tied to its community, the Land Trust is not a municipal government body, although it works in partnership with the Town of Wilton. The Wilton Land Conservation Trust is organized as a charitable organization that brings a variety of tax benefits to those who donate land, conservation easements, or funding. Because the Land Trust is a private organization, it can be flexible and creative in ways not possible for public agencies.
HOW DOES THE LAND TRUST WORK?
The Wilton Land Conservation Trust is led by an all-volunteer Board of Trustees made up of residents of Wilton. One hundred percent of its funding is derived from the generous support of local citizens, primarily through membership donations. It takes time, effort, and a long-term commitment to run the Land Trust because it must pledge to own land in perpetuity to maintain its charitable tax status.
WHY WORK WITH US?
Anyone wishing to preserve the woodlands, meadows, wetlands, and watercourses of Wilton in perpetuity can turn to the Land Trust — a group that understands the concerns of the community and the needs of the landowners.
Join Our Mailing List
Subscribe to stay up-to-date on the latest announcements, offers and trail information.