Stewardship Programs Manager:
Corniel Smith
In his role, Corneil will help maintain WLCT's trail networks, nurture our native plantings, and lead and expand our internship program fostering land stewardship projects across the Land Trust's network of 119+ properties. His work will advance the WLCT's mission to protect, enhance, and conserve open space in Wilton.
Corneil is a graduate of the Sustainable Communities Master's program at Binghamton University with a Bachelor's degree in Environmental Planning. Corneil's interest in the intersection of people and the environment originally stems from his family's move from South Africa in 2005. Upon arriving in New York, Corneil remembers being struck by the lush greenery of the Northeast. Since then, he has come to recognize the importance of all types of relationships with the land–recreational, cultural, educational etc. Corneil is particularly interested in how the land provides for people, leading him to study food systems and security in Binghamton, NY, for his Master's thesis.
Corneil is excited to spend more time getting familiar with the Wilton, CT, area. Corneil is passionate about land stewardship and community engagement and enjoys finding new ways to get the community involved with the outdoors. The aspect of WLCT's mission that speaks to him the most is preserving natural areas in an increasingly suburban region. Having been educated as a planner and a sustainability professional, Corneil sees the unique opportunity this intersection of people and nature presents for the Wilton community. He looks forward to providing positive experiences for community members and maintaining the beautiful holdings of WLCT.
Executive Director:
David McCarthy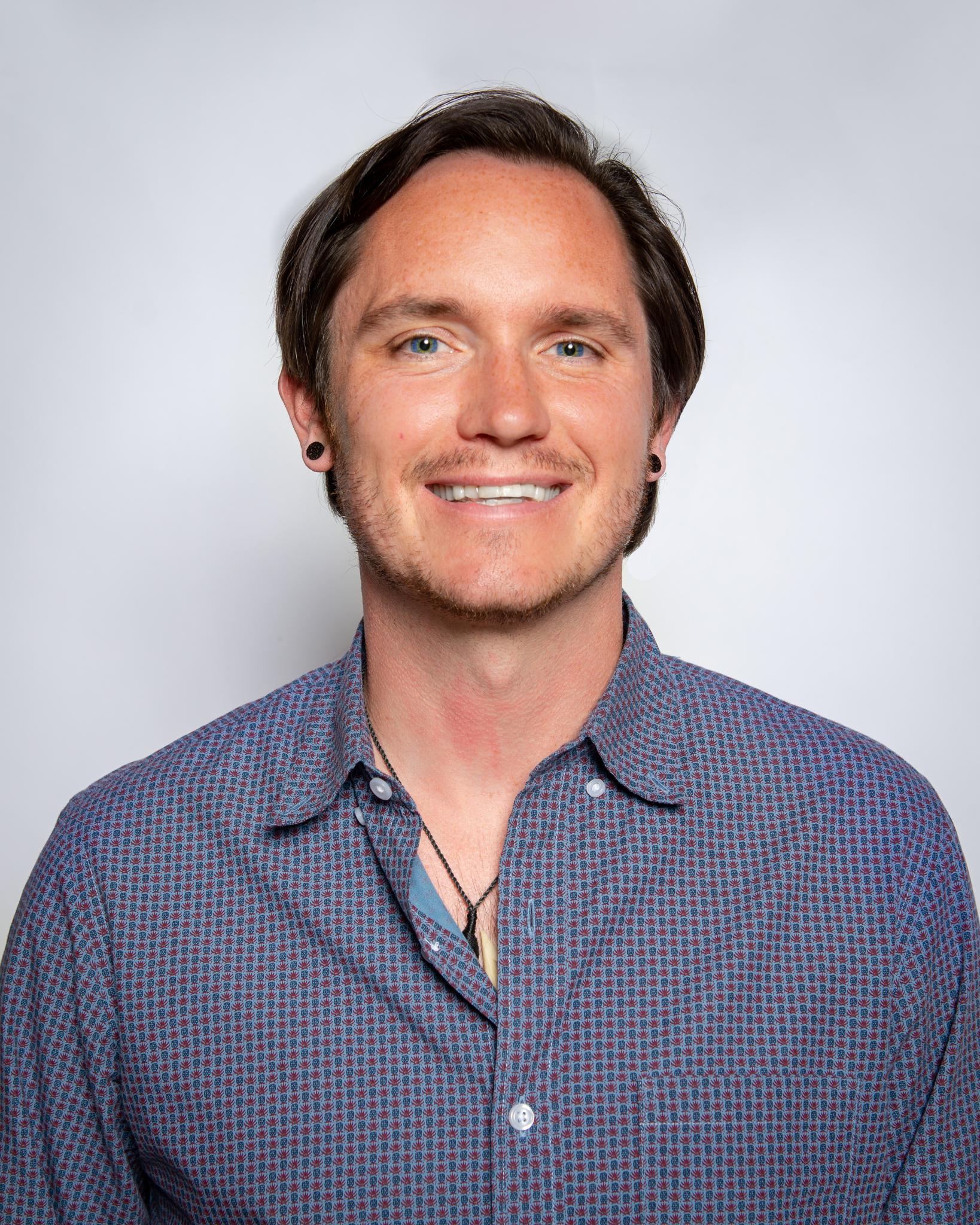 A native Nutmegger, David brings enthusiasm, energy, experience, and a passion for building community and connecting people with nature. Listening is key," he said. "I'm new to the community, eager to listen to folks, and to get to know Wilton so we can develop the types of educational, recreational, and community enrichment programs that it would like to see more of," he said. "We want to create memorable experiences," he added. Together, we will advance environmental stewardship, expand educational programs, and develop new and exciting initiatives that will enhance the greater Wilton community," he said.
David earned his Master's of Environmental Management from the Yale School of the Environment. His graduate work concentrated on forestry, natural resource management, climate change adaptation, and policy, as well as the practice of values-based communication and resilience. He sits on the Board of Directors for the South West Regional Conservation District and comes to us from the Town of Branford, CT, where he worked for the Department of Inland Wetlands and Natural Resources. There, he empowered community conservation, protected wetlands through land use regulation, served as the Town's Tree Warden, established the Town's commitment to Endangered Species Day, and advanced the Town's application for the Sustainable CT certificate program.
David brings experience from Yale University's Urban Resources Initiative (a nonprofit that's engaged in environmental education, community forestry, and capacity building). There, he fostered community-based stewardship with diverse neighborhood groups and coached high school interns as part of a street tree planting program that provides kids with marketable job skills and leadership training. As the lead writer and graphic designer for Yale Climate Connections (a multimedia web-based environmental journal and radio show), he defined the organization's brand, tone, and visual identity through the development and management of diverse narratives for social media.
David has written policy for the International Union for Conservation of Nature in Washington, DC, built governmental relations for the Secretariat of the Regional Environmental Program in Apia, Samoa, collaborated on climate change adaptation projects for PCI Media Impact in NYC, NY, supported sustainability initiatives for small island developing states as part of a coastal resilience fellowship with the Global Island Partnership, farmed organic vegetables on once-vacant lots throughout New Haven, CT, to provide food for the city's most vulnerable families, and taught English in Beijing, China.
He's brought home best practices in community-based forestry from the Black Forest, where he studied silviculture through an immersion program in partnership with the Technical University of Munich, Germany. He enjoys world travel, astronomy, photography, and spending time outdoors with his wife Kelly, and two-year-old daughter, Clara.
"I have an open-door policy, and I want to hear from you," he said. David is looking forward to creating an even more environmentally conscious Wilton, getting more people excited about nature, and fulfilling WLCT's mission of conserving and protecting land for future generations to enjoy.