2024 Annual Meeting


Wednesday, February 28, 2023 - 6:00 pm

WLT 2024 Annual Meeting
• Feb, 28, 2024 @ 6pm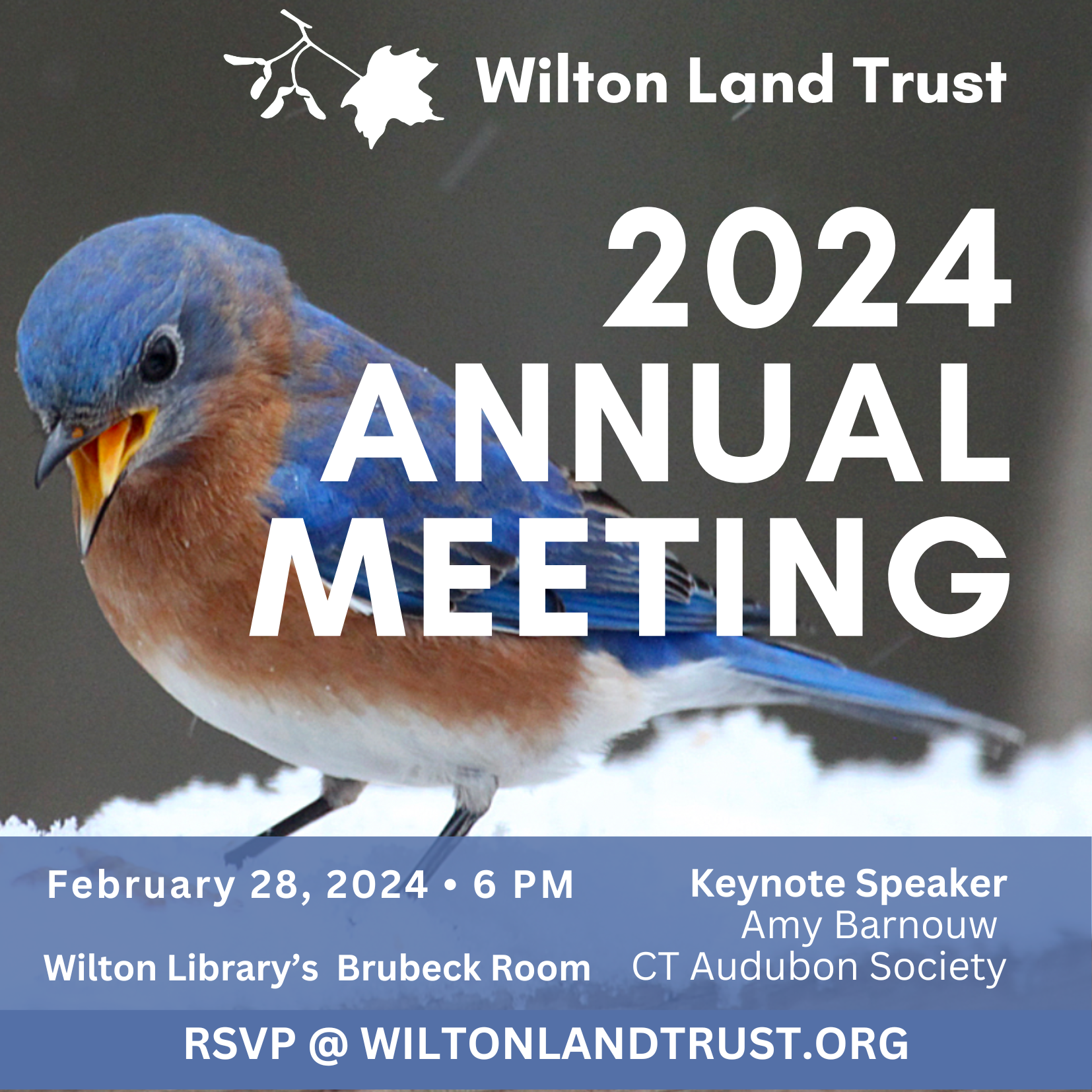 WLT 2024 Annual Public Meeting
You are cordially invited to the 59th Annual Meeting of the WLT, where we will hear from our President, Treasurer, Committees, and Executive Director.
The meeting will be held in person at the Wilton Library's The Brubeck Room on Wednesday, February 28th, with the member's meeting starting at 6:00 pm.
The highlight of the evening is our guest speaker, Amy Barnouw, Director of the Fairfield Region of the CT Audubon Society. She will speak about Connecticut's amazing wildlife and conservation efforts.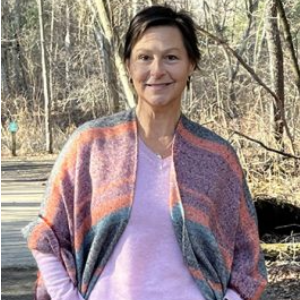 WLT 2024 Annual Meeting
Registration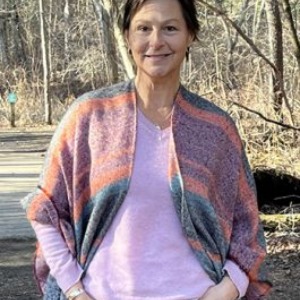 As the Director of the Fairfield Region of the CT Audubon Society, Amy collaborates with local organizations and individuals. She actively pursues Connecticut Audubon's conservation and education objectives, secures necessary funds, and plays a key role in formulating and executing strategies related to conservation, development, research, education, and communication initiatives.
Amy brings a unique blend of expertise in marketing and business development for regional and national environmental conservation organizations in the for-profit and non-profit sectors. A native of Connecticut, she started her career in the Pacific Northwest as regional director of LightHawk, creating innovative campaigns that addressed conservation efforts around deforestation and watershed health in Alaska, Washington and Oregon. She then served as the assistant director of The Wilderness Society's Northwest Region based in Seattle before returning to the East Coast.

In 2010, Amy co-founded the Planet Fuel Beverage Company and its social impact arm, the Planet Fuel Charitable Fund. Through the Charitable Fund, she developed a high school advisory council which oversaw the environmental grant-making process and launched an environmental film series at the Fairfield Theatre Company to showcase award-winning documentaries.
Most recently, Amy was marketing director at Katabat where she led their global digital marketing campaigns. She has served on the boards of various conservation organizations, including the Connecticut Audubon Society from 2018 until 2022, and currently is a President's Council Member of the Norma Pfriem Breast Center.