Books and a Blanket:
A children's book reading series
POSTPONED TO RAIN DATE - of June 30, 2023 @ 10 am
Co-hosted by the

Wilton Land Conservation Trust, Wilton Library, and Wilton Go Green
Immerse yourself in nature and join us for the books and a blanket series.
Bring your blanket and enjoy a relaxing story, some arts and crafts, and a hands-on environmental learning experience.
POSTPONED to rain date: Friday, June 30th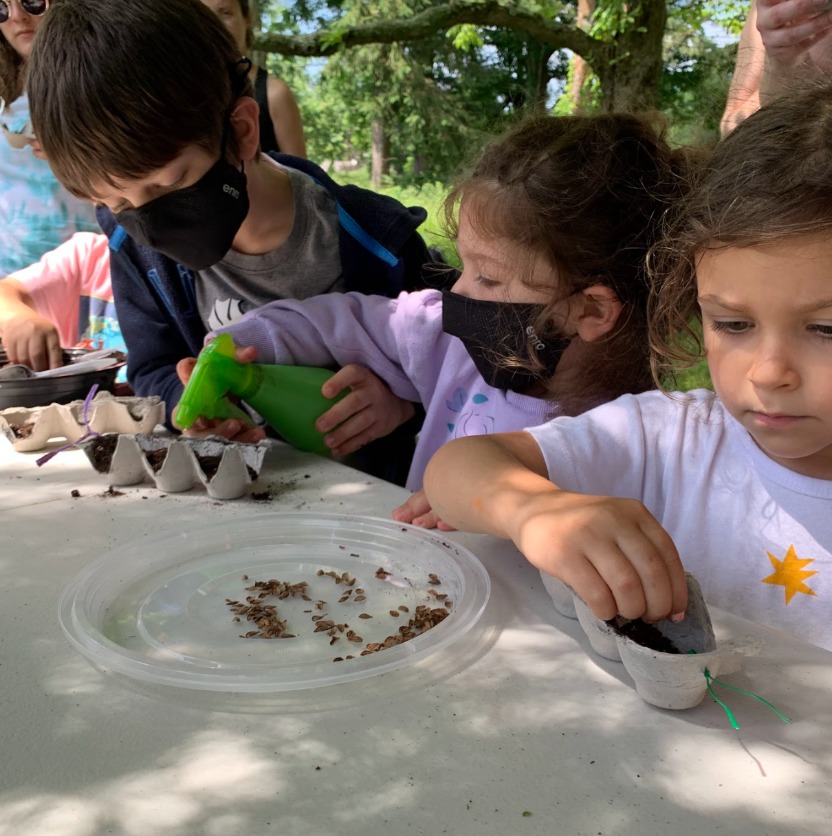 The Wilton Land Trust, Wilton Library, and Wilton Go Green have come together to offer a unique and immersive book-reading experience. Together, we've created an opportunity for families to venture outside, explore nature, listen to stories, and make an upcycled craft. As partners, we're elevating young minds within beautiful landscapes.
The Wilton Land Trust is a community-focused nonprofit organization that conserves land, protects biodiversity, enhances ecosystems, and builds community.
The Wilton Library is the cultural and intellectual center of Wilton: informing, enriching, connecting, and inspiring the Wilton community.
Wilton Go Green is committed to engaging, educating, and inspiring Wilton residents to embrace a lifestyle of environmental sustainability.
At the event:
Amy Lilien-Harper, from the Wilton Library, will read hand-curated books. Tammy Thornton, President of Wilton Go Green, will guide us through an upcycled craft.​​ David McCarthy of Wilton Land Conservation Trust will lead a short but sweet guided walk.
Please remember to bring your blanket, snack, or something to drink, and join us for some fresh air as we celebrate community, nature, and a good book.
Spring 2023 Books & a Blanket Series:
POSTPONED to rain date: Friday, June 30th

Theme: Birds
Walter Preserve :
688 Ridgefield Road, Wilton, CT 06897. The parking lot is just past the preserve on the right when heading north on R33.