Returning to the WLCT
~ By Sara Schneidman
August 29, 2021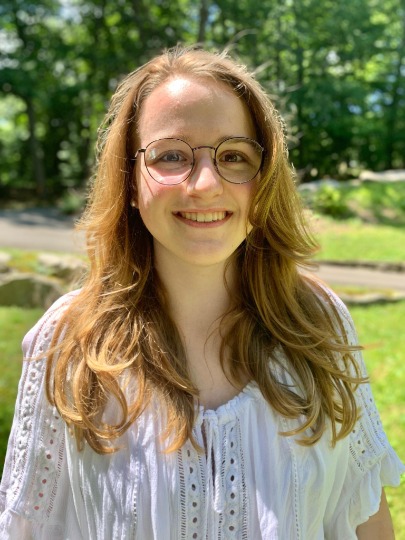 August 29, 2021
By Sara Schneidman | 2021 Summer Intern

I was thrilled to return to the WLCT this summer and learn more about our town's natural spaces — both the healthy and unhealthy. During my internship, I helped cultivate some young chestnut trees and engendered native yellow flax, promising projects that could contribute to a healthy native ecosystem at 183 Ridgefield Road. Sadly, I continued to see the extent of invasive plant domination in our properties that I became aware of during my internship last year.

Part of my experience with the WLCT was the Intern Retreat. We visited the Connecticut College Arboretum, a highly cultivated property full of native plants. This trip allowed the WLCT interns to see and experience thriving, diverse, native ecosystems and envision them across the WLCT preserves. Luckily, this is something that the Wilton community can get involved with to help achieve this vision!
The WLCT holds stewardship events where Wilton residents can help restore natural spaces, often clearing invasive species. At the Comstock Hill Cemetery workday, we worked with the Daughters of the Revolution (DAR) and WLCT volunteers to clean up the preserve and remove invasive species. That day, we eradicated a massive stand of the invasive winged euonymus!

Going forward, I'd be eager to help the WLCT take on even more systemic approaches to eliminating invasive species across its preserves.